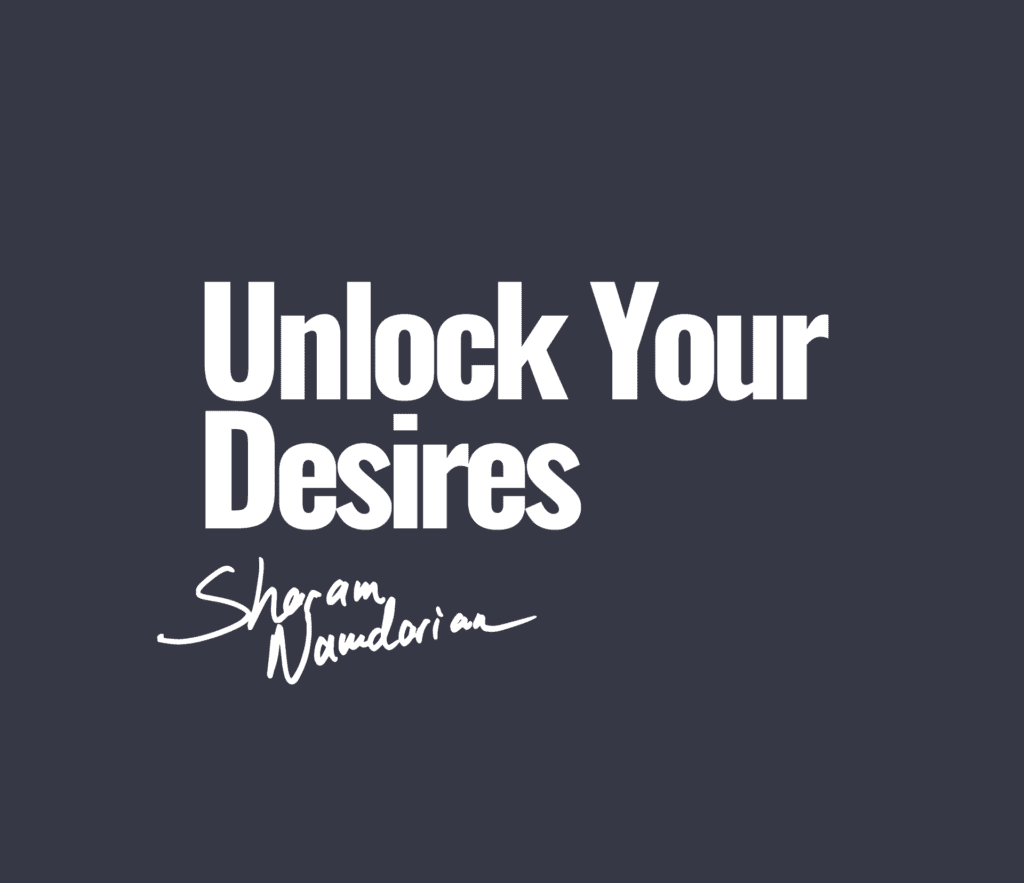 Welcome to UNLOCK YOUR DESIRES!
Unblock and access repressed desires within you.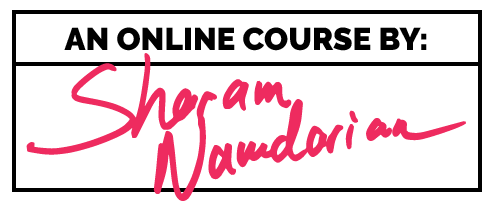 "Sometimes the reason why we haven't made any action in our life is that we haven't fully embraced what we want yet. In this course, this is the outcome."

6 Sessions - Many Breakthroughs
Listen to the welcome audio:
6 Sessions, to be listened to over 6 days or 6 weeks.
During this time you'll learn the basics of emotional surrender around the topic of desires.
One of the biggest reasons why people often don't succeed in their goals is not because they haven't tried hard enough but because they actually didn't fully WANT that goal.
While there are a number of reasons this happens, there are a large number of times where you can watch a person go for something that they never fully wanted. So, they half-ass it. They, in a sense, self sabotage themselves.
There are other examples when people aren't in touch with their true desires so they go for what they 'think' they should want.
They are afraid. So they play it safe rather than playing it real.
People go for the wrong relationships because it is not what they want.
People go for the wrong job because it is not what they want.
OR.
People go for the wrong life styles because it is not what they want.
When I say want, I mean TRUELY want! Not just a logical but what their heart really desires. Deep down.
This is why we often self sabotage ourselves. Because, deep down, our goal did not align with who we were.
On the other hand, you'll meet people who went for what they thought they should want and their life and their life has a limited happiness. You'll watch as for them to let themselves be happier they MUST go for what they really want.
And what they really want isn't always obvious, but deep deep down they know what it really is.
I don't think this is a life I want for myself, and I hope you don't either.
That is why, through a period of time, one must learn to open themselves up to their true desires. To surrender it is to what they really want, and let them come up. Let them be witnessed so we can start to make our reality our own.
This course is a tool in that. A much more accessible take-at-your-own-time online course where you work with me through the power of audio coaching sessions. We will work specifically with healing the blocks towards some of your desires as well as accepting yourself who you really are.
For some people reading this, it might be a huge breakthrough ready to happen. For others, like even myself, this is the start of a journey. I personally use the learnings that I share in this course to explore my own self. I am a master of this and I am still using it.
Why? Because it works. It blood works!
Emotions have a journey and they must be completed. This is why we surrender to them. To our desires and the various other blockages that hold us back from taking the steps and action.
Life is meant to be easier. This is my personal gift to the world in making this come true.
Read below, discover the sessions and start today.
I'm excited to have you on board and even more excited to see the results you get.
See you soon.
Sharam Namdarian

Get Access Unlock Your Desires now ($75)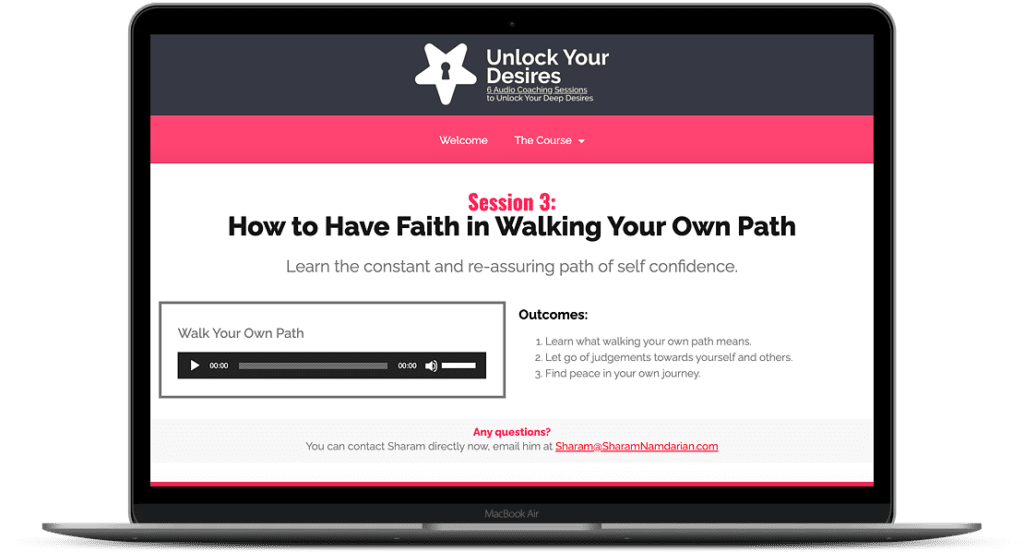 Listen along on your computer or smart phone at your own leasure.
Content that people usually pay thousands to have Sharam privately Coach them in.
Listen as many times as you want, get results now.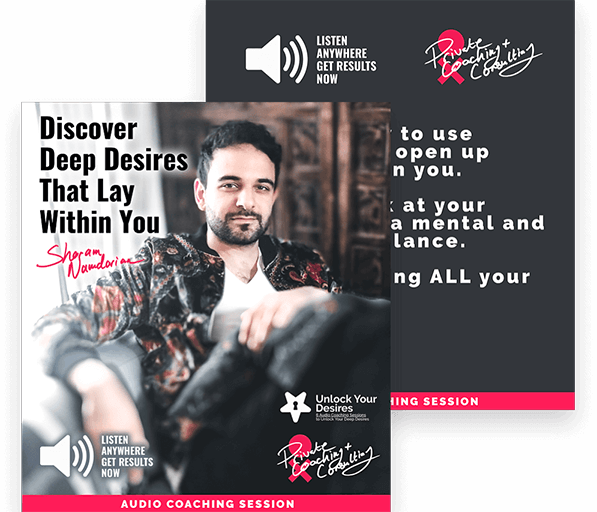 Discover Deep Desires That Lay Within You
Discover how to use Surrender to open up Desires within you.
Learn to look at your desires with a mental and emotional balance.
Start unlocking ALL your desires!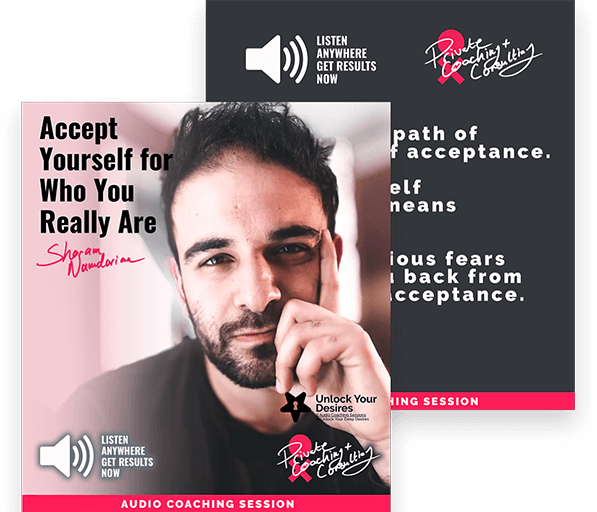 Accept Yourself for Who You Really Are
Discover the path of profound self acceptance.
Learn what self acceptance means for you.
Let go of various fears that hold you back from deeper self acceptance.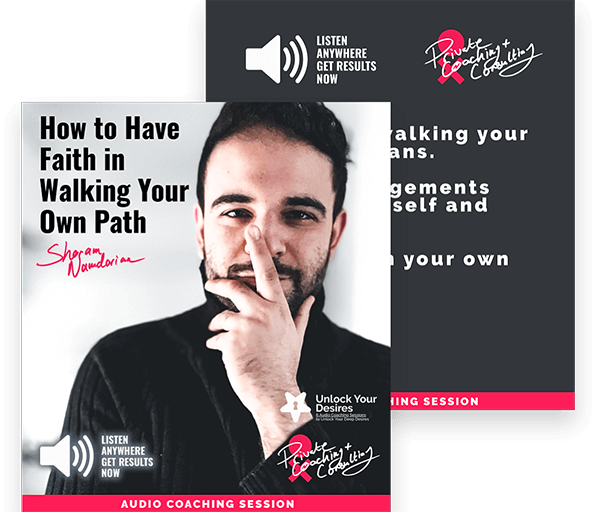 How to Have Faith in Walking Your Own Path
Learn what walking your own path means.
Let go of judgements towards yourself and others.
Find peace in your own journey.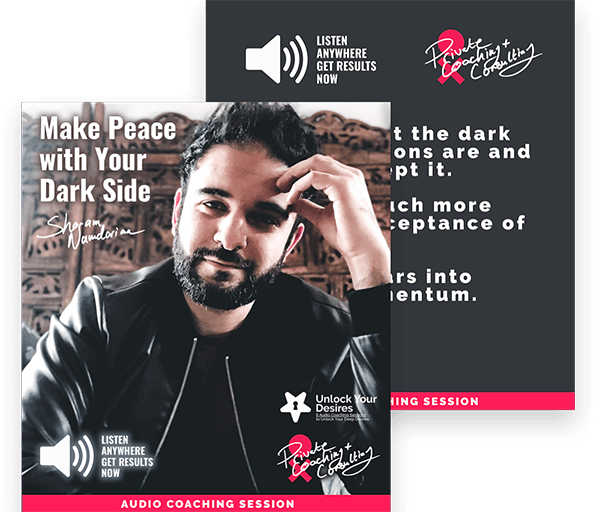 Make Peace with Your Dark Side
Discover what the dark side of emotions are and learn to accept it.
Develop a much more complete acceptance of yourself.
Turn your fears into positive momentum.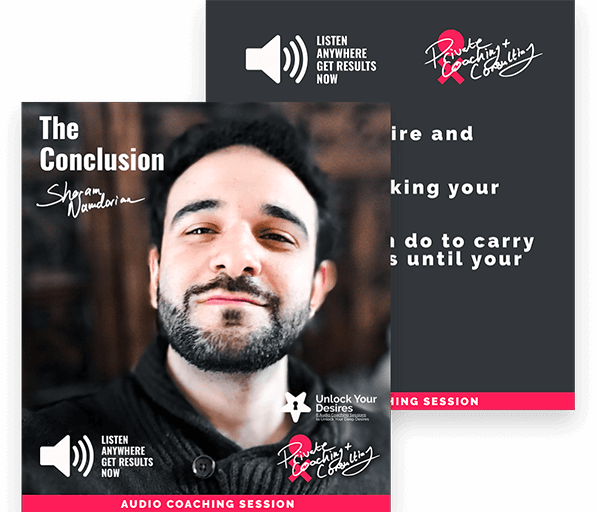 Remove Negative Self Talk
Learn the anatomy of negative self talk.
Break through some of the barriers straight away.
Turn all negative self talk that you may have into new energy for your desires.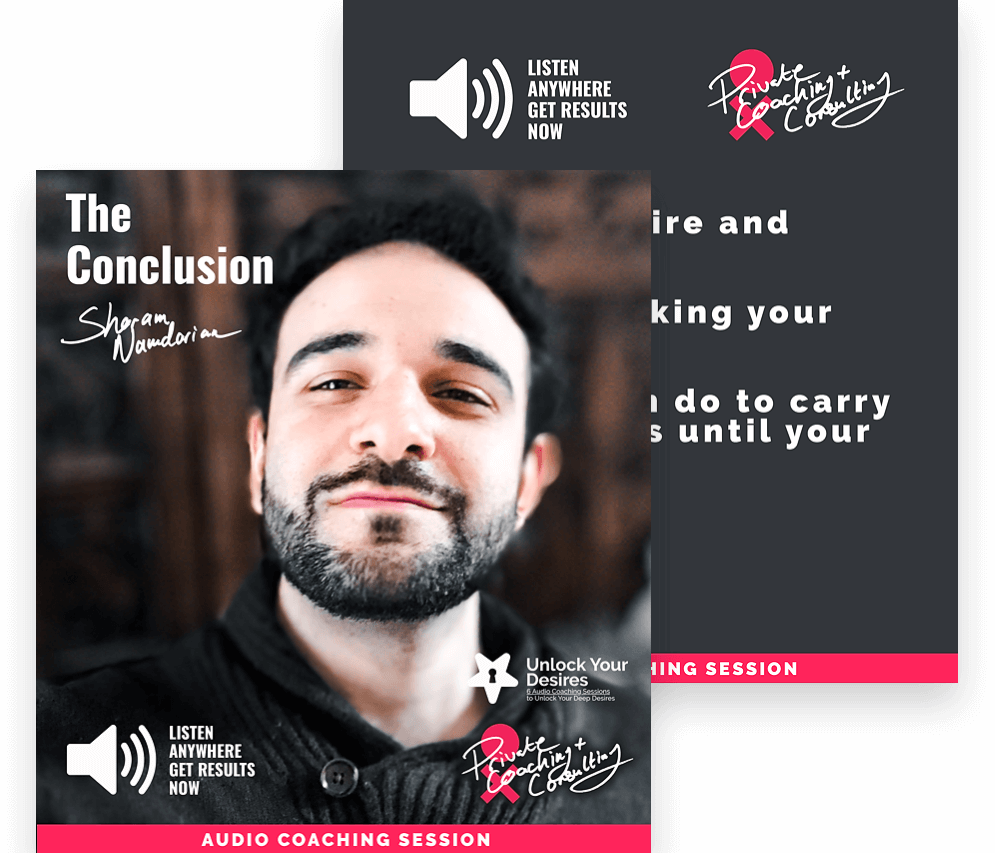 Recap of Desire and Surrender
Recap of walking your own path
What you can do to carry these lessons until your next course.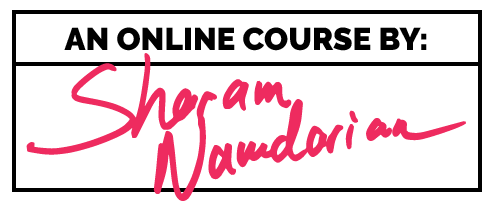 Get Access Unlock Your Desires now ($75)
Things people say about working with Sharam